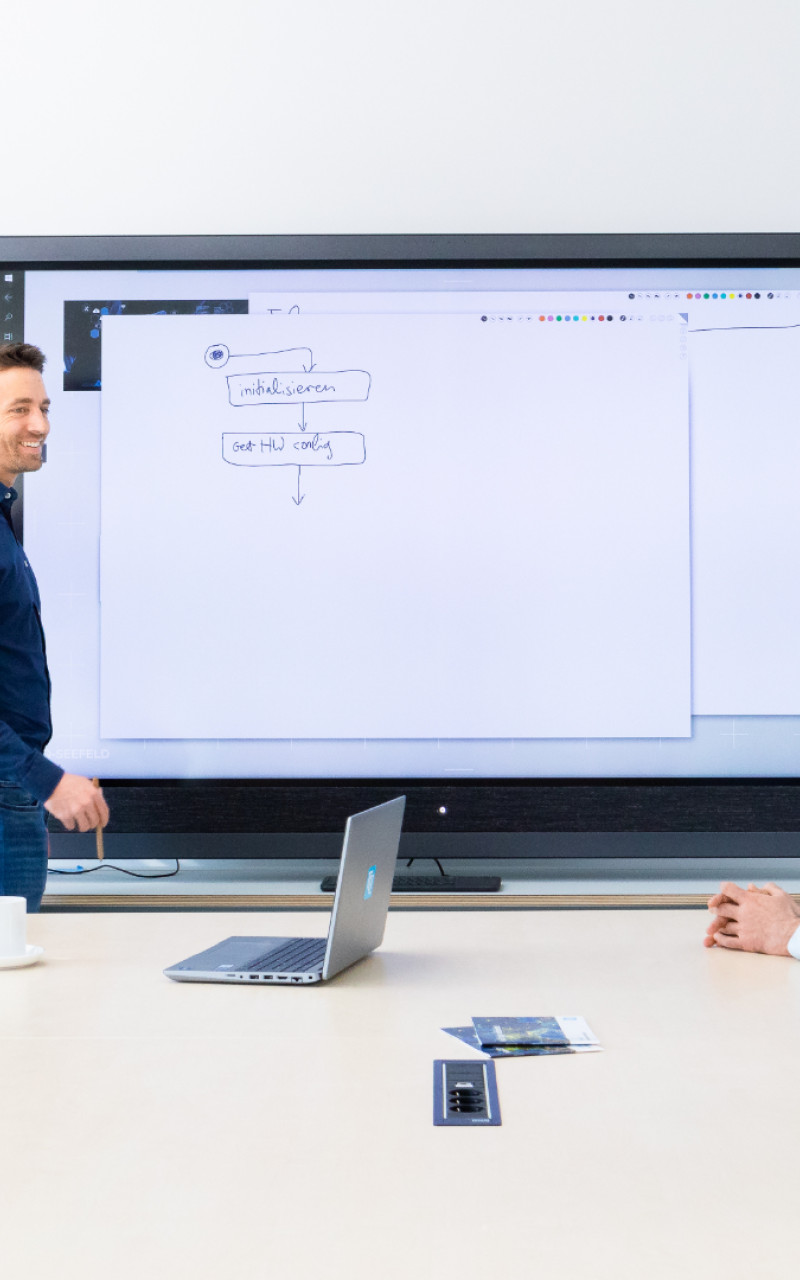 Book free cannyboard live demo
Digital collaboration redefined
The cannyboard makes true digital collaboration possible and takes hybrid working to a whole new level.
Maximum flexibility in use, highest quality in workmanship and material.

cannyboard sets new standards: More effectiveness & better work results
Interaction and participation becomes playfully easy through applications for collaborative work such as Miro, Microsoft Teams, Office 365 and many more. On the cannyboard, a large number of participants can interact live or hybrid and thus collaborate effectively.

With its elegant design, the cannyboard is also a real eye-catcher for your meeting and conference room.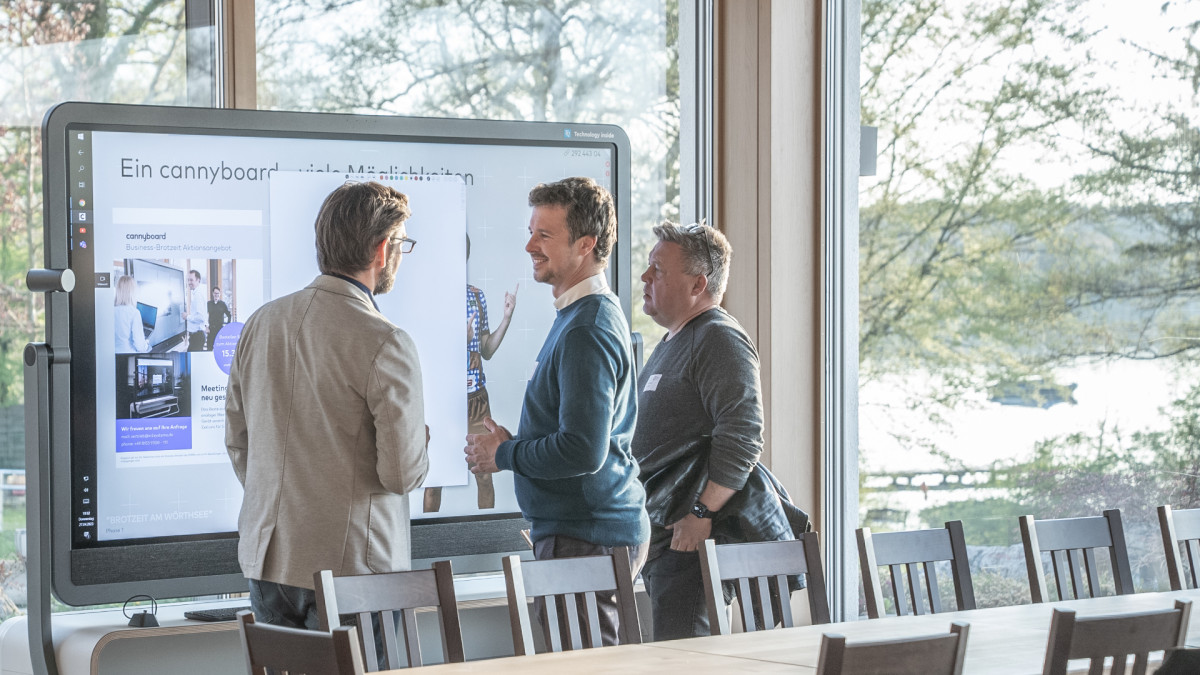 2 hours immersion in modern technology and "New Work" methods - learn, try, share!
During the live demo, you can try out the advantages of cannyboard for yourself in a relaxed atmosphere. Exchange ideas with our experts on hybrid work processes, the technology of digital whiteboards and the use of media in the "New Work" environment without any obligation.
Take the first step towards better, digital collaboration.

We cordially invite you to one of our cannyboard live demos at Wörthsee.

Address: Wörthseestraße 43, 82229 Seefeld, Germany.